Connecticut Writing Project-Storrs,
founded in 1982,
is celebrating its 35th Anniversary!
More than 500 teachers have attended a Summer Institute in Storrs since 1982, and thousands more teachers have been impacted by the work of those 500+ teachers over the last three and a half decades!  Come join your colleagues this summer for an evening of writing, music, and memories.
The recently-retired Lynn Bloom, who as Aetna Chair of Writing has been involved with the CWP-Storrs since 1986, will join us.
Where: Rome Ballroom – Directions
When: Saturday, June 24, 2017, 4:00-8:00 PM
Guest Speaker: Lynn Bloom Distinguished Professor of English Emerita, former Aetna Chair of Writing
Lynn Bloom is Distinguished Professor Emerita of English and the Aetna Chair of Writing at UConn.  She is a passionate writer, teacher reader, world traveler, family member, friend, and cook—all of which appear in her creative nonfiction (The Seven Deadly Virtues and Other Lively Essays; Hot Genres—Alluring Nonfiction), research ("The Essay Canon," "Bodies of Knowledge," and numerous composition studies), biography (Doctor Spock), and autobiography (Forbidden Diary; Forbidden Family).  Her current research includes Hot Genres—Alluring Nonfiction, under provisional contract with the University of Iowa Press, which analyzes creative nonfiction, essays, memoirs, and writing on food, travel, and medicine.  Her recent books include The Seven Deadly Virtues and Other Lively Essays (2008); Writers Without Borders: Teaching Writing in Troubled Times (2008); and The Essay Connection, 10th ed. (2013).  Among forthcoming essays are "Voice Lessons: Hearing and Constructing Personal Voices" and "Writers' Workshops and Writing Groups: The Real Deal or Just Friends?"
Schedule of Events:
Writing Marathon: 4:30-5:30
Cash Bar Social: 5:30-6:00
Dinner: 6:00-8:00
Buffet Menu includes Mesclun salad with candied pecans and dried cranberries with a balsamic vinaigrette; lemon pepper chicken with lemon sauce or penne pasta with spinach, tomatoes, and garlic; seasonal vegetables and potatoe; rolls with butter; double chocolate layer cake for dessert; coffee, decaf, and tea. Cash bar open from 4 to 8 pm.
Entertainment provided by The Quiet Corner Fiddlers
Ticket Prices:
$35 for Teacher-Consultants of the CWP-Storrs ($35 for 35!)
$25 for guests—spouses, partners, children, colleagues, etc.
Register online here:  www.regonline.com/CWP35
Or by mail.
Make checks payable to Connecticut Writing Project.
Mail to 215 Glenbrook Rd. Unit 4025, Storrs CT 06269-4025.
When registering, please indicate if you will be participating in the writing marathon.
Deadline for Registration:  Extended to June 16, 2017.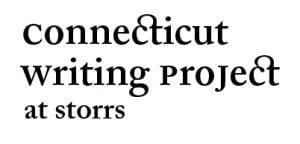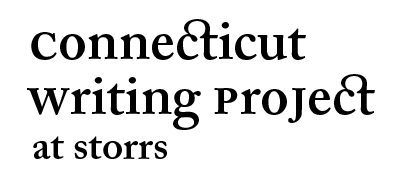 Contact Information:
Jason Courtmanche at Jason.courtmanche@uconn.edu or cwp@uconn.edu
Phone 860-486-2328 or 860-486-5772