Upcoming Events
This calendar has no events scheduled at this time.
Immersed in Literacy

April 30, 2020

I've spent the past week immersed in the study of critical race theory and Shakespeare.  After reading Ibram Kendi's How To Be an Antiracistfor the Equity and Social Justice Committee and the Cultivating Culturally Relevant Pedagogy group, I learned that Jason Reynolds had adapted Kendi's first book, Stamped From the Beginning, which won the National […]

The Pandemic of Inequity

April 22, 2020

About a month into Shelter in Place and I have walked the dog so frequently he's developed a limp.We have also taken the kids on a lot of walks.  Today being Earth Day, we selected a little triangle of Joshua's Trust near our house and cleaned it of beer bottles, nips, and Dunkin Donuts cups.  […]
CWP News and Updates
National Writing Project Northeast Regional Sites Conference

The Consortium of Northeast National Writing Projects is accepting proposals for their first regional conference: Writing with Youth Inside and Outside of the Classroom. The conference is on May 1st and 2nd, 2020 and proposals are due on December 1, 2019. Visit the New York City Writing Project website for details.

Posted on

September 3, 2019
Scholastic Writing Awards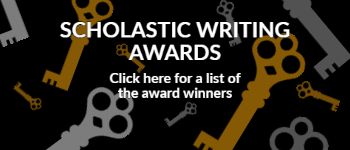 Results of the 2019 CT Student Writers Contest!